Full Bloom Film Festival: Loss and Redemption
in
Full Bloom Film Festival
---
Join us for this short film session.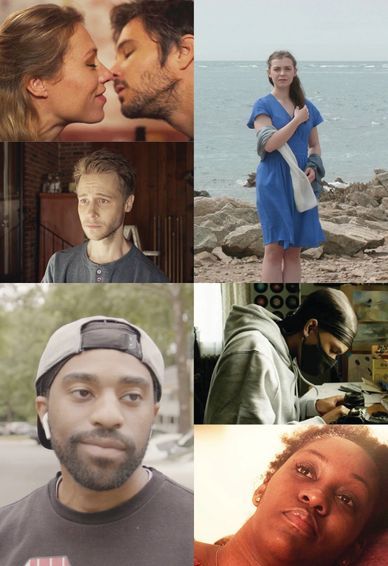 "It takes a man with real heart to make beauty out of the stuff that makes us weep."
- Clive Barker 
Friday 9/10 | 12:15PM-1:45PM | D'Laney's Annex
Saturday 9/11 | 1:00PM-2:30PM | Iredell Arts Council
You Know His Name | 0:09:58 | Short narrative
A black teenager prepares for a photo shoot with his close friend. Dodging his mother's requests and staying out later than he should, a discussion on futures and dreams culminates in a difficult drive home.
The Bronze Fly | 0:15:00 | Short narrative
A painter gives three magic pills to his visually impaired girlfriend, then intentionally loses her in the crowd. Thanks to a painting and the pills, she will search for the painter and his secret.
Birthing | 0:07:48 | Short narrative
Ava experiences a tumultuous miscarriage and grapples with the reality of her baby's death. Even with her husband's support, she is flooded with intergenerational fears of hospitals and birthing.
Stuffed | 0:10:19 | Short narrative
Silas comes to terms with his estranged father's death by finishing his father's final taxidermy job.
Free Order | 0:15:00 | Short narrative
A delivery driver becomes involved in a customer's family situation.
Apocalypse Notes | 0:08:07 | Short narrative
What would happen if music was about to disappear? If all of a sudden, all the melodies in the world are already composed? If no new song could be invented? How would mankind react? For information on screening times, a complete list of programming, and to purchase tickets, 
click here
.