Full Bloom Film Festival: The Height of Laughter
in
Full Bloom Film Festival
---
Join us for this short film session.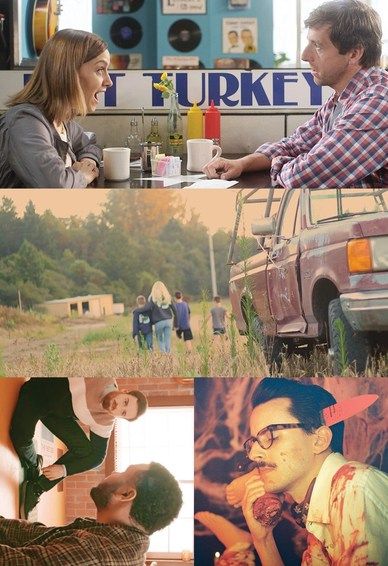 "At the height of laughter, the universe is flung into a kaleidoscope of new possibilities."
- Jean Houston 
Friday 9/10 | 10:30AM-11:45AM | Iredell Arts Council
Saturday 9/11 | 12:45PM-2:00PM | Iredell Museums
Cheat-Proof | 0:19:20 | Short narrative
A man and woman try to stave off an affair by confessing their deepest, darkest secrets.
Synonymous With | 0:12:04 | Short narrative
A student's increasingly intimate line of questioning causes his interview with a local horror host, Myster Synonymous, to take a vulnerable turn as they discuss identity, fandom and their futures.
Sideways | 0:12:18 | Short narrative
Best friends Kurt and Carter find out that living together may not be as easy as they thought when their competing lifestyles clash. After a huge argument, Carter wakes up to find he has gone sideways.
The Maroon Bomber | 0:09:57 | Short documentary
Four siblings walk down memory lane with the family's old, beat-up Ford truck. Their love is tested when the truck acquires a new, controversial accessory. Will they still love their old friend? For information on screening times, a complete list of programming, and to purchase tickets, 
click here
.