Evenings by the Fire
---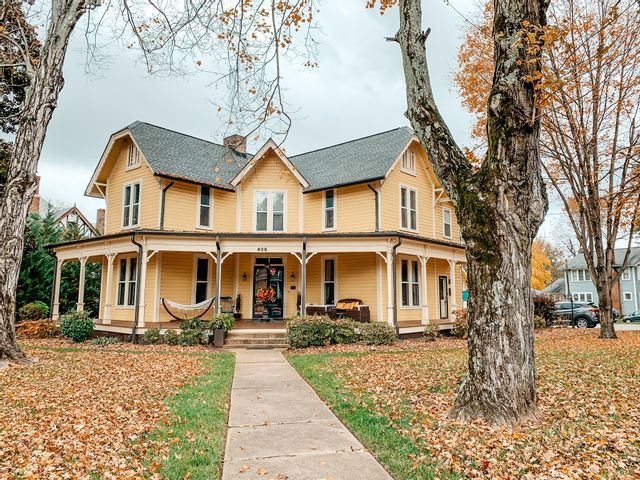 By Catherine Diehl
The corner of Davie Avenue is immersed by a gentle, yet empowering yellow hue that becomes as warm as the sun once you're welcomed inside by the home's new owners, Kevin and Cindy Drako. The duo have been married for 26 years, and their lives together have been nothing short of an adventure filled love story. After years of exploring what our beautiful world has to offer, they're letting their roots sink deep into our North Carolina red clay as Statesville becomes their new home and The Yellow Bow Tie Bed & Breakfast becomes their newest and grandest adventure.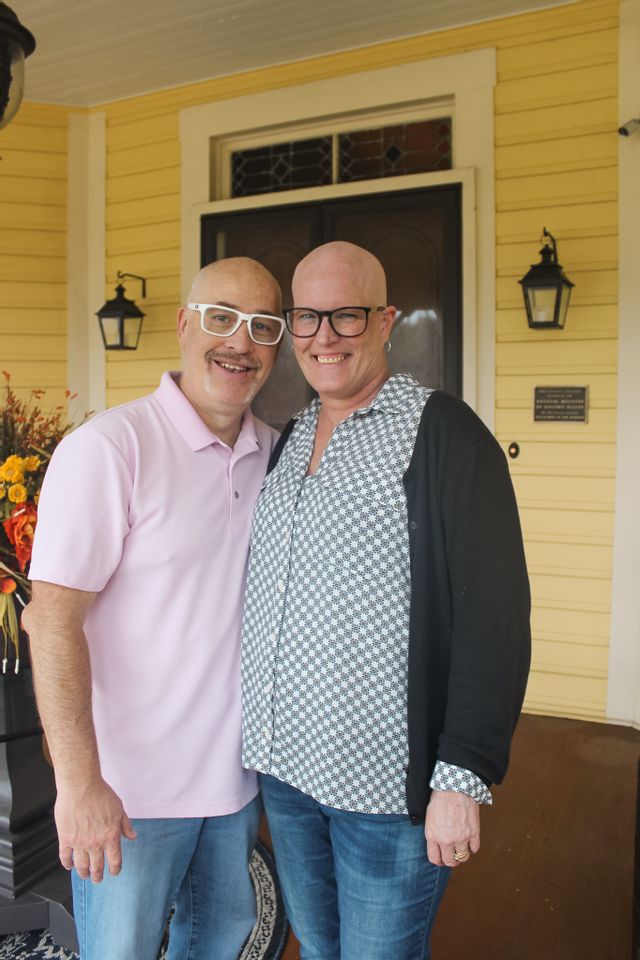 A few months ago, the deed of the yellow historical home was signed over to the Drakos, and ever since, they've poured hours of labor and love into creating not just a home for themselves, but for others. The streets surrounding their warm B&B are filled with sweet souls who have welcomed the Drakos in a way they've never experienced before. "I have moved 35 times and I've never been welcomed like we have been in Statesville," said Kevin, as Cindy's gracious face displayed a smile of agreed appreciation for the love they've been shown from those around them. Their neighbors have already played a part in the Yellow Bow Tie becoming what it is destined to be thanks to front porch chats. One day, their neighbor was standing outside with them and said, 'huh, that looks like a yellow bow tie,' and they all looked at it and said, 'huh, yeah it does,' and from that day on, that became the name of their home and Bed & Breakfast.
Evenings by the fire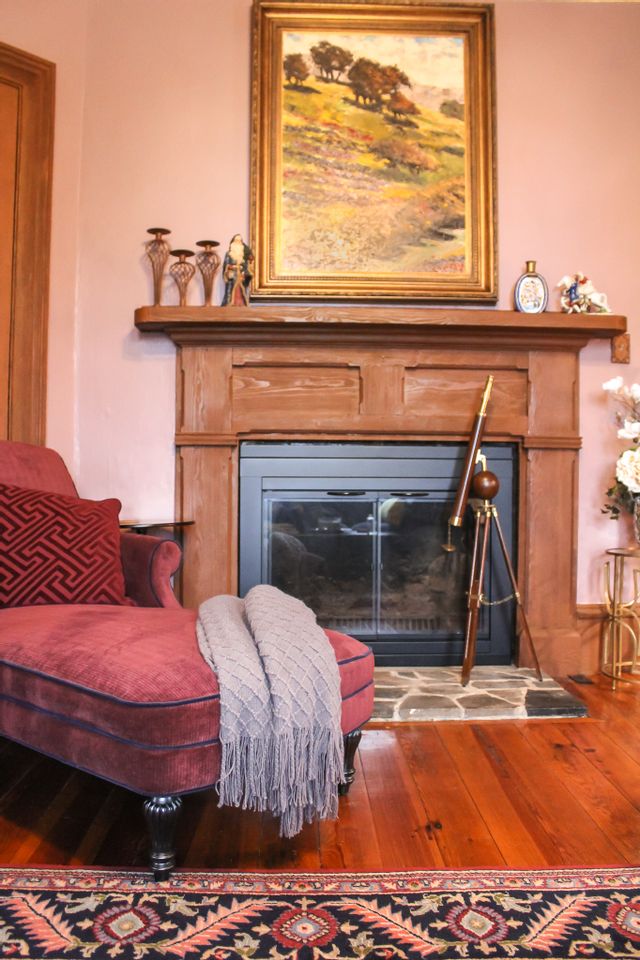 When they were redecorating and renovating, "we didn't want a museum that you couldn't feel comfortable sitting in, walking around, having a fun time, because then, what's the fun of that? So we wanted it to be comfortable for people, we wanted it to look nice, but we didn't want it to be stuffy or too lax either, so we kind of wanted that mix, and I think it's just that," said Kevin. They even wanted their sheets, bedspreads, and pillows to be award winning with their guests, and two of their guests immediately purchased the sheets and pillows after their stay, which made their fluffy beds all the more enticing as each room seemed more perfect than the last. A big focus for them is supporting other local businesses, so a lot of their antiques are from Special Treasures and they look to incorporate other local businesses in different ways as well. The Drakos have thought of everything for their decadent Bed & Breakfast, and walking around this beautifully decorated space, you can't help but feel at home. The kindness that exudes from Kevin and Cindy wraps this Bed & Breakfast in a warm blanket of restful evenings by the fire, and this feeling sinks into your heart as soon as you walk inside.
The details are all around you
This grand Victorian house was built in 1881, and has seen the hearts of a few different owners over the past 139 years. Dr. M.W. Hill was the original owner who later passed the house to his son-in-law, Reverend McKendree Robbins Long, the uncle of famous fresco painter, Ben Long. Ben spent his time painting within the walls of this beautiful estate until it was purchased by Greg and Karen Parmer, and is now owned by the giving hands of the Drakos. The history of this house is soaked into the beautiful original hardwood floors and can be heard with every step. The front door has been perfectly molded from dark solid wood that is adorned with the original doorbell and door knobs that speak of its age without showing any true wrinkles. Once you step inside, you're entranced by its overwhelming warmth and beauty, and it honestly makes you never want to leave. The dark wooden banisters are graced with natural beauty and are smooth to the touch as you walk alongside a wall laced in a wallpaper like no other. The wallpaper was actually drawn by the previous owner, Karen Parmer, and she had it specially made for them, truly making it one of a kind. There are three rooms upstairs that are filled with a genuine beauty that has been curated from a traditional foundation and touched with a hint of modern.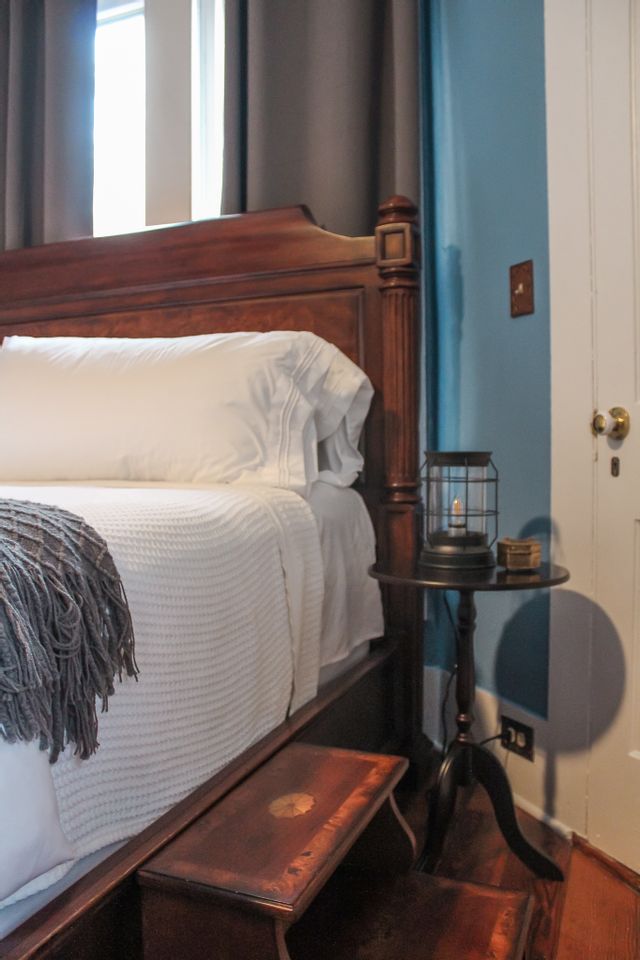 Each bedroom is different in its own accord, but they each hold the same value of warmth, comfortability, beauty, kindness, and purpose. Greg Parmer was the previous owner and he and his wife did a lot of the redoing of the hardwood floors and all the woods on the walls. His wife passed away from a long term illness, and to honor her and the love they both poured into this house, the Master Suite will be named The Karen Parmer Room. The other two rooms are their Queen Suites, which will be named The Dr. M.W. Hill Room after the original owners and The Ben Long Room after Benjamin Long who lived and painted in this house. In his room, you'll find his book, Wet-Wall Tattoos: Ben Long and the Art of Fresco. On top of carefully selected names and renovated rooms, each room has a completely renovated bathroom where you'll find the strongest hints of modernity during your stay at The Yellow Bow Tie B&B.
People loving people that love to host people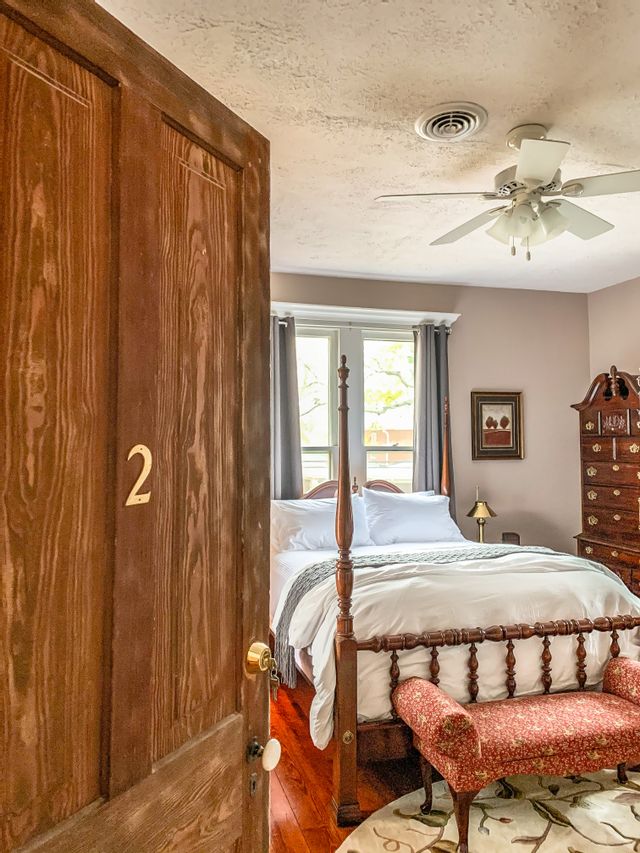 Not only is this house dripping with historical beauty, but it is also becoming a home for so many others who find themselves in Statesville, NC. With its history, new owners, and new purpose, this place takes on a whole new definition of special. Kevin and Cindy are "people loving people that love to host people," and there isn't a single moment in their stories that would ever make you question otherwise. A few years ago when the Drakos lived in Denver Colorado,  they were among a large group of Denver Bronco fans on Facebook. When they traveled, they met other Denver Bronco fans in the UK, Ireland, and all over the United States and the people they met wanted to come to Denver for a game. "So we would be like, come stay with us, and we didn't know these people from Adam, but we just love to meet new people and we do love to host and so really, this Bed & Breakfast is just a natural progression for us," said Cindy.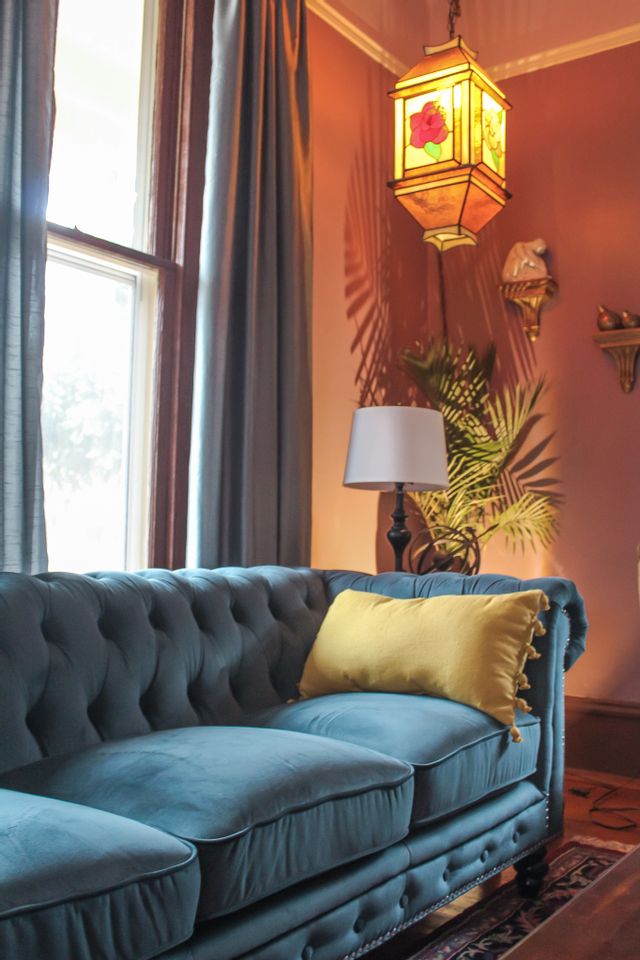 Kevin chuckled in with a story as if he was reliving every moment. "We met a family from Japan and their son was a Broncos fan and he wanted to go to Denver. He was like 18 or 19 and he had never traveled, and so we told him, if you ever come to Denver, we'll host you. You can stay with us, we'll make sure you're safe, and we'll make sure you get to the gate for the game, and we just kept thinking of our own boys if they were by themselves. Within three weeks, he said, 'I got my ticket!' and then he came back the next season with his dad and we became friends. My boys actually had a bucket list and one thing on there was to go to Japan, and so we went to Japan, and they hosted us." 
The Drakos have met people from Norway, England, Ireland, Canada, and all over the world, who have become friends. A couple of the people who have already stayed at the B&B are from Ireland. They learned about The Yellow Bow Tie B&B thanks to the Facebook group the Drakos made when they lived in Ireland. "It wasn't like we actually met our first guests before. We had never met them in-person until they knocked on our door," and this is one of the many reasons why a B&B is a perfect fit for the Drakos.
Their hearts are the life of this B&B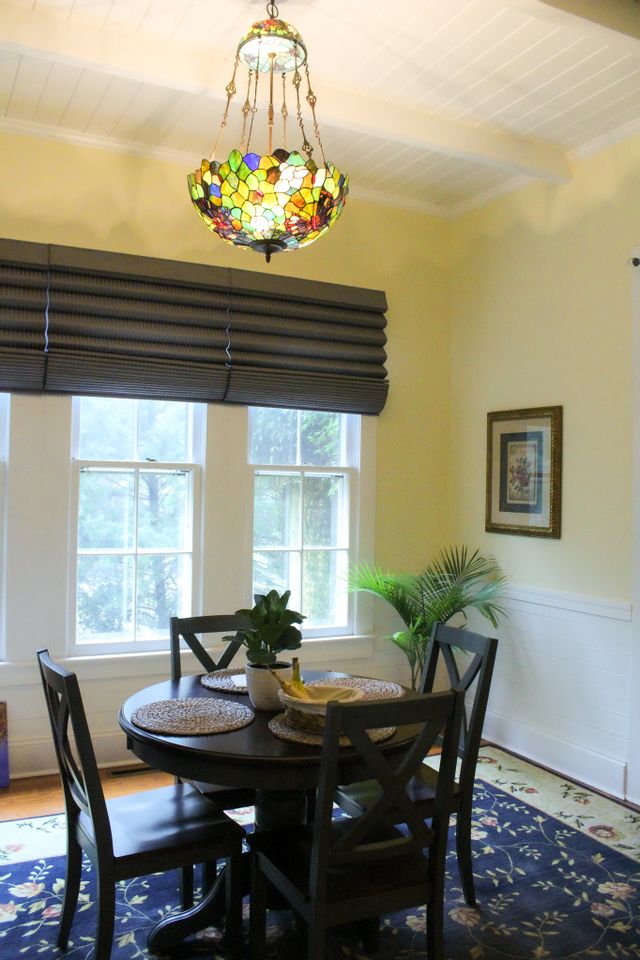 The bed & breakfast industry has gained a new family, and after being graciously served Cindy's deliciously baked lemon zucchini cake with lemon drizzle and enjoying the kindest conversation, it's easy to say that their hearts are a rarity. "We're not doing this because it's going to make us some kind of wealthy business venture. I think we're doing this for the beauty of it. Our personalities are about meeting people. To have them enjoy our B&B and have it be a topic of conversation with friends and family, and to hopefully impact others, because as a person, I think the places that I've been and the people I've met have influenced me to do this, and if that could leave that kind of impression on somebody, that would be amazing," said Kevin. As we finished our cake and our hearts were filled with endearing conversations, it was hard to leave their presence and we know it will be for you, too. We hope you'll find yourselves at The Yellow Bow Tie Bed & Breakfast to experience the warmth from the Drakos and enjoy the comfort of their Bed & Breakfast as your home away from home.