Fourth Creek Brewing Co.
---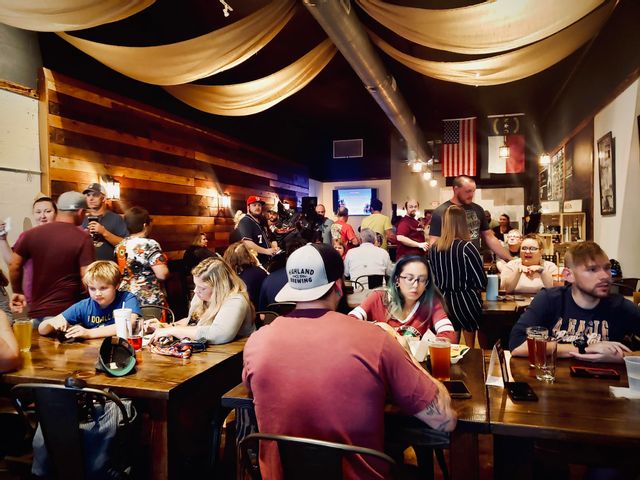 Jonathan and Krystyn Nobinger have been brewing their own beer since 2012, and in 2018, they opened up "Statesville's first brewery since the prohibition." Fourth Creek Brewing Co. is a place where people want to make their best memories, which is exactly what Jonathan and Krystyn wanted after they moved here from Atlanta. They both fell in love with the town and the people, and now, Statesville is everything they could have dreamed of for their brewery and their family.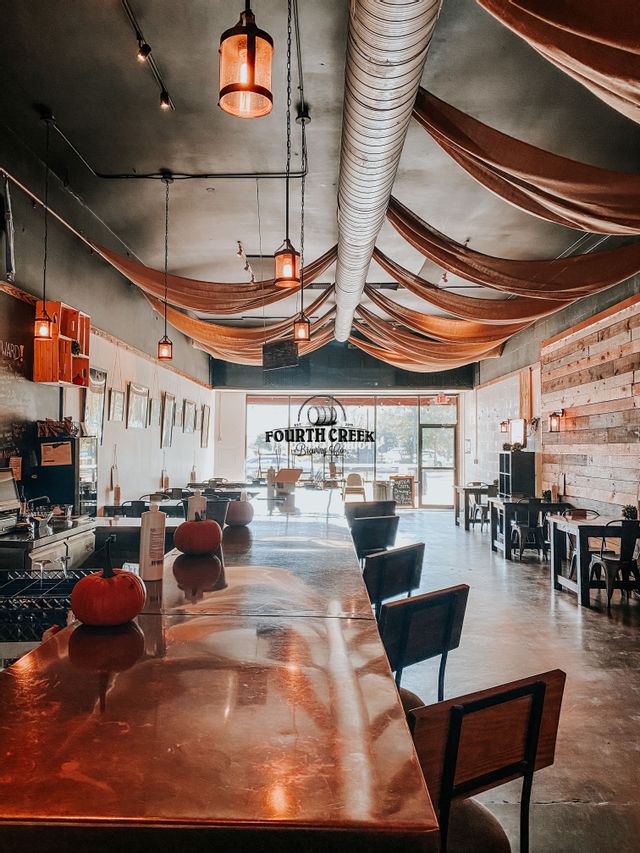 If you're looking for something fun that's family friendly, filled with an amazing atmosphere, great people, and locally made beer, Fourth Creek Brewing Co. is the place to go. Every ingredient that is used in their beer is sourced from local farmers within a 30 mile radius of Statesville. If you want to taste what it's like to be a local, Krystyn said "Fourth Creek Brewery is Statesville's beer for Statesville's people," but anyone and everyone is welcome. The atmosphere is airy, welcoming, and the perfect space for community. It's a whole vibe that can be either really classy or really relaxed and it all depends on how you're feeling.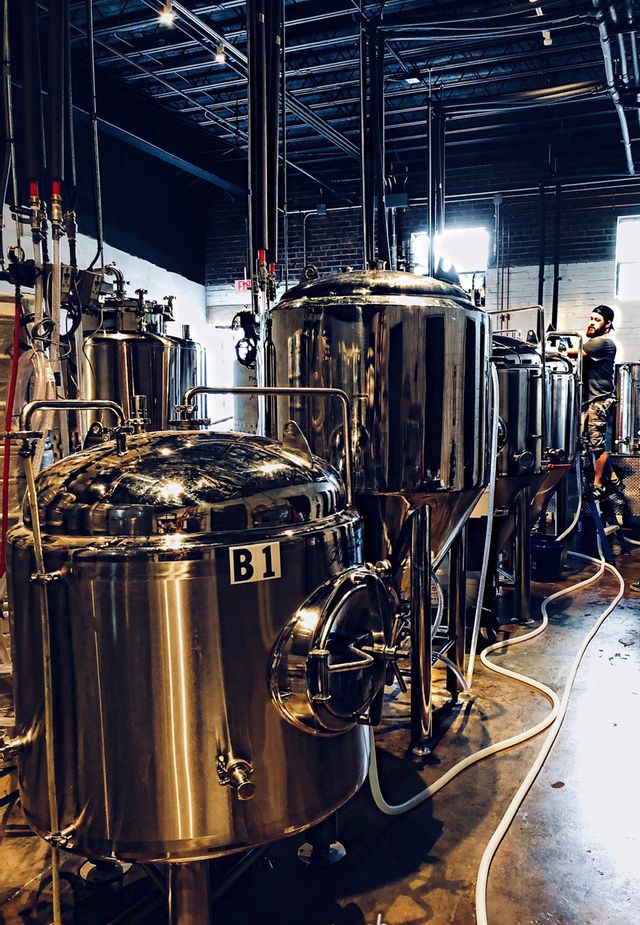 It has always been about building a community for them, and while "most places care about moving their product, we care about giving our community and visitors a product that they love and we want to bring a smile to everyone who comes in. it's always people first," said Krystyn and Jonathan. They have live music, Thirsty Thursday- $1 off pint night, trivia every Wednesday and usually a food truck, Friday and Saturdays are definitely for the food trucks, and Sundays are Beermosa day! If fun, community, and local beer are what you're looking for, you have to come here. They aim to be your home away from home, a place where you can smile and laugh freely, and great beer is the tool to do that. Take a walk along Downtown Statesville's romantic streets that are graced by historical buildings, and find yourself at Fourth Creek Brewery surrounded by other great local restaurants and shops. We hope to see you in Statesville's local living room, at Fourth Creek Brewing Co., where the atmosphere is like home and the beer is even better.